Join Us for the 6th Annual Bella's Ball Broomball Charity Open !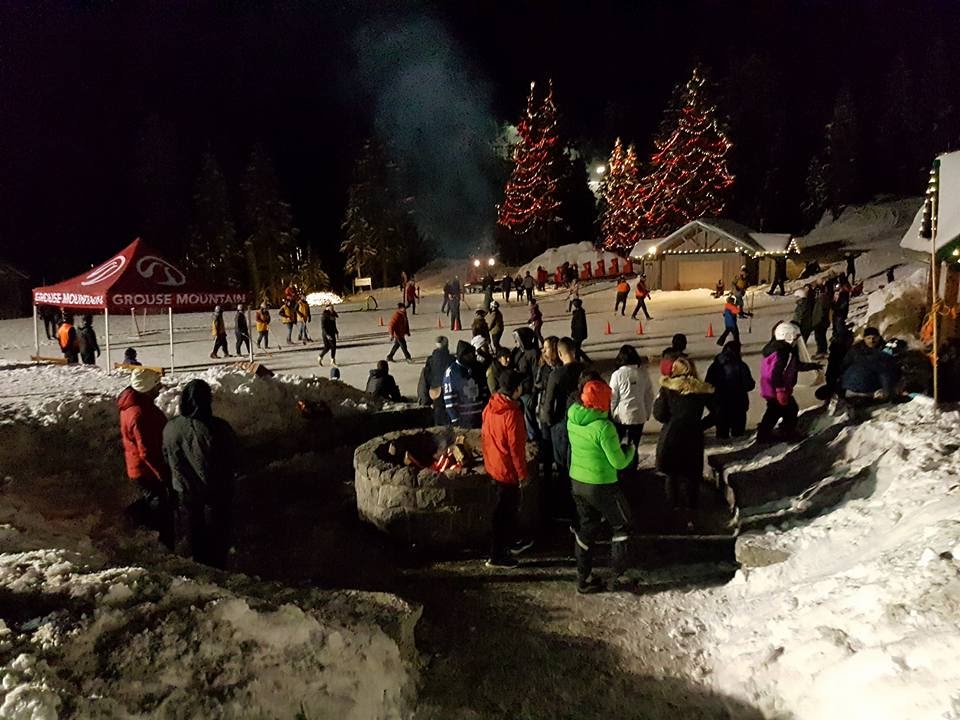 Date: Friday, February 23, 2018
Time: 5:00 p.m. – 10 p.m.
Location: Grouse Mountain Skating Pond, North Vancouver, BC
Join us for a fun-filled evening of Broomball at scenic Grouse Mountain in North Vancouver, BC.
This year marks the 6th annual event where 6 to 10 players per team will compete against one another in this action-packed game (similar to ice hockey, roller hockey or floor ball hockey), where players use a broom and ball on the outdoor pond, NO SKATES.
Gather your friends, family and colleagues from the office… it's an amazing team-building experience! Each team will compete in a 20-minute game. Proceeds will go toward DEBRA Canada's programs and services assisting families with Epidermolysis Bullosa.
Registration Details
There are two registration options…
Option 1: Team Registration Cost: $550 per team registration.
You can sign up your own team (up to 10 people per team). Click here to pay for a TEAM registration.
Option 2: Individual Registration
Singles and team singles. Pricing as follows:
* Adults (19 years +) $55 for individual registration (you will then be allocated to a team, if team name not provided).
* Children (6 – 18 years) $30 for individual registration (you will then be allocated to a team, if team name not provided).
Click here to purchase an INDIVIDUAL registration.
*Both team and individual registrations include a winter toque and a player and guest pass for the Grouse Mountain Skyride.
Online Registration Deadline: February 21, 2018. Event day walk-ups, please see the DEBRA booth (Scotiabank tent) at the mountain base plaza for a complimentary lift ticket until 8 p.m sharp
*All players will need to sign waiver and pick up a Skyride lift ticket at the DEBRA booth. Please note, helmets are a must!, pads are advisable. Bring your own helmet. If you do not own one, we will provide one for you. Please dress appropriately for the weather and be safe as it can be slippery.
Registration Refund Policy: We appreciate your payment. Please note, a full refund for Bella's Ball 2018 fundraising event is applicable for those refunds requested 5 days prior to the start date of the event. To request a refund, or if you feel an error has been made in processing please call us at 1-800-313-3012 or by email at ehoyos@debracanada.org. Thank you for your payment.
Broomball Charitable Donation (in lieu of participating…)
"I wish to make a donation in lieu of participating at the 2018 Bella's Ball DEBRA Canada Broomball Event." Click here to donate to the event. All donations of $55 or more will receive a FREE Bella's Ball event toque.
Corporate Sponsorship Opportunities Available – Click here for the detailed information/ sponsorship package.
Corporate Sponsor Online Purchase: Click here
Corporate Sponsor Logos for Event T-shirts – Tuesday, February 6, 2018 is the deadline for corporate logo submissions for event t-shirts.
Would you like to make a donation to Bella's Ball Silent Auction Table? Click here
For more information, contact the organizing committee members:
Ryan Hultman (VP, DEBRA Canada) – ryan@debracanada.org
Deep Mann (Director, DEBRA Canada) – deep@debracanada.org or by phone: 778-882-0088
Erin Hoyos (Admin/Project Coordinator) – ehoyos@debracanada.org or toll free at: 1-800-313-3012