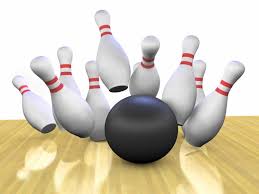 2018 DEBRA Canada Bowl-a-thon
EB Fundraising & Awareness Event in memory of Jonathan Pitre
Join us for a fun-filled family friendly bowling fundraiser in support of Canadian families affected by the rare genetic skin condition – Epidermolysis Bullosa (EB). Enjoy bowling with family and friends, raffle prizes, and more!
All proceeds to go to DEBRA Canada, the non-profit charitable organization assisting families affected by EB. To learn more DEBRA Canada's programs and services for our members, click here.
When: Saturday, October 20, 2018
Time: 6 p.m. – 9 p.m.
Where: Quilles Frontenac, located at: 2020, Rue Cyrille-Duquet, Quebec, QC G1N 2E8, http://www.quillorama.com/contact/
Other: Music, draws for participating prizes. Bring your spare change for hot dog sales, raffle tickets & more.
Registration Option 1:



Online registration:
Click here to purchase an adult registration ($20 per adult)
Click here to purchase a youth registration ($10 per youth, under 18 years of age)
Registration Option 2:
Create a personal or family fundraising page. Share your page with your network of family and friends to fundraise in support of the 2018 Quebec Bowl-a-thon. If you receive the minimum registration fees in donations to your page, then your registration fees are FREE!.
Creating a fundraising page is easy! Click here
You can also make a donation in lieu:
Click here to make a donation in support of the event.

Raffle Tickets:
Purchase your Raffle tickets online:
$10.00 for 1 Raffle Ticket, click here
$20.00 for 3 Raffle Tickets, click here
PRIZES or CHARITABLE DONATIONS:
Please contact us if you would like us to pick up a prize/ product donation. All charitable donations of more than $10.00 will be issued a gift in kind tax receipt. Please see PDF donation confirmation form, click here.
Contact: Kim Conroy at kim.conroy@hotmail.fr or phone 418-558-8842.