Holiday Benefit Concert
In memory of Jonathan Pitre
Featuring Tara Shannon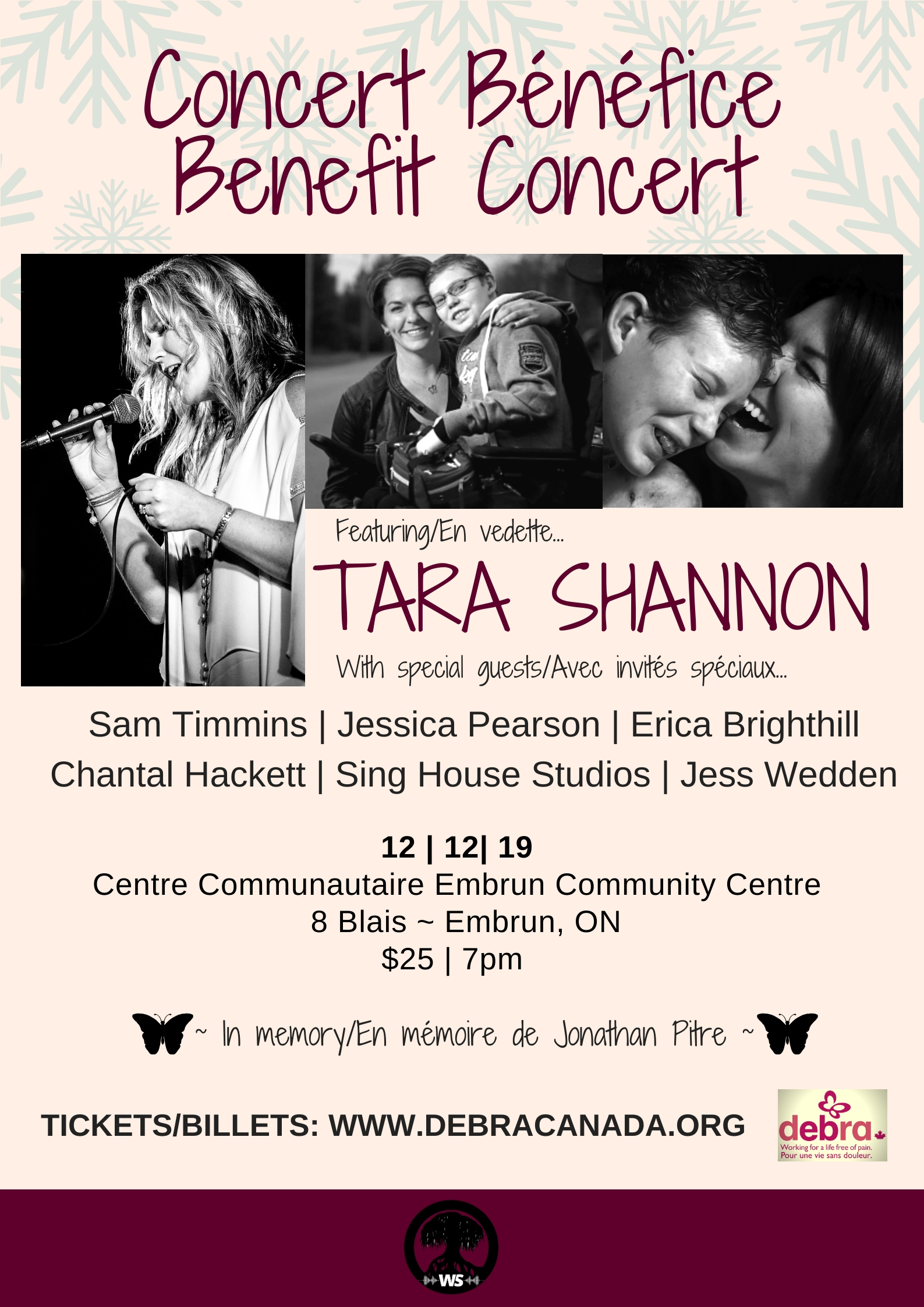 With Special Guests:
* Sam Timmins * Jessica Pearson * Erica Brighthill * Chantal Hackett * Sing House Studios
This beautiful Holiday concert will once again be hosted by Tara Shannon and features special guest performers to raise money for DEBRA Canada and to remember our Butterfly Child Ambassador, Jonathan Pitre.
All proceeds raised to benefit DEBRA Canada - assisting Canadian families affected by Epidermolysis Bullosa (EB).
This will be the 5th annual concert which features original and holiday style music in this family-friendly community event and for the first time, will be hosted in Jonathan's hometown of Russell/Embrun.
Date: December 12, 2019
Time: 7pm
Venue: Embrun Community Centre, 8 Blais Embrun, ON
Additional Details: Cash Bar, Appetizers, Holiday Desserts
Cost: $ 25 per ticket/seat
$175 for a table of eight (8)
To purchase Adult tickets, click here
To purchase a table for 8 persons, click here
To obtain youth (13 yrs and under) passes, click here
To make a donation in lieu of attending, click here
To download the Holiday Concert Event Poster (PDF) to share and promote this event, click here